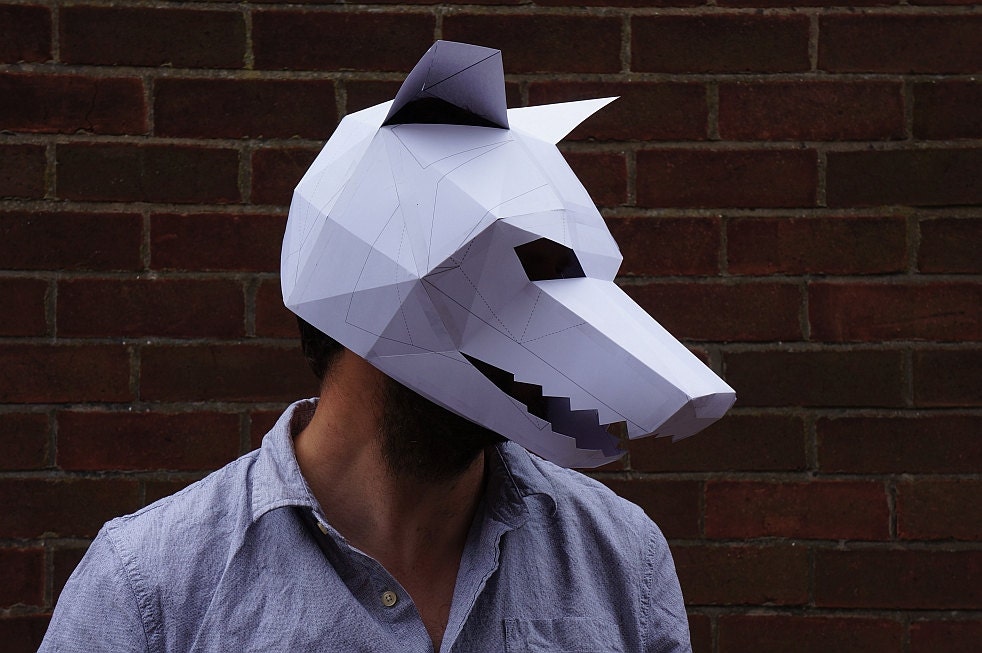 Listen, Little Red Riding Hood can be annoying and when she is, you need a BIG, BAD, WOLF MASK.  Thankfully, this Etsy post has everything you could ever need to get all 3-D huffy and puffy so you can blow her house down.  That and you look like a wolf right out of the origami matrix. How awesome is that?
From Etsy:
These plans and instructions enable you to make your own 3D Wolf mask from cardboard.This mask is simple to make and the construction techniques are the same as my other masks. It takes approximately two to three hours to build from printing the templates to finishing the mask. The finished masks are pretty robust due to their polygon construction and will survive the wildest of parties.
You are buying the instructions and templates only. You will also need access to a printer to print the templates, cardboard, some glue to stick the templates to the card, scissors or a craft knife, and some tape. The templates and instructions are supplied as an 15 page PDF that is available as an instant download.
The templates are plain and you can decorate the finished mask however you like.
To buy, go to the shortlink here:  by Wintercroft (4.50 GBP) http://ift.tt/1Etk3gx